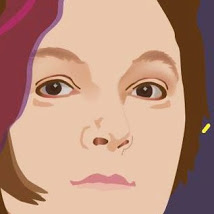 Janell teaches simulation and serious game design, programming, teamwork, interactive media development, and capstone courses. Her professional work includes engineering bots and building simulations and software. She's been involved in a range of development projects, from commercial work to simulations and serious game-like experiences funded by grants. Her primary interest in building interactive work is to create experiences that are meaningful and relevant to those who use them, and that embody traits on the higher end of the interactive spectrum: participant-centered, responsive, adaptive, dynamic, and immersive.
Read more...
Upcoming: Gamiformics at ISSST (2015)
Gamiformics, A Systems-Based Framework for Moral Learning Through Games at the International Symposium on Sustainable Systems and Technologies 2015. Presentation with Dr. Thomas Seager, Bill Guschwan, and Susan Spierre.