About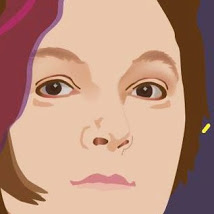 Janell Baxter is the Associate Chair of the Interactive Arts and Media Department (IAM) in the School of Media Arts at Columbia College Chicago, and Coordinator for the Programming BSc and BA majors and Programming minor. She teaches simulation and serious game design, programming, and teamwork.
Her professional work includes engineering bots and building simulations and software. She's been involved in a range of development projects, from commercial work to simulations and serious game-like experiences funded by grants. Her primary interest in building interactive work is to create experiences that are meaningful and relevant to those who use them, and that embody traits on the higher end of the interactive spectrum: participant-centered, responsive, adaptive, dynamic, and immersive.
She holds a MS in Computer Science from the University of Chicago, and a BFA from University of Illinois at Chicago, and her work often combines art and technology.
Academic Positions
Associate Chair, Interactive Arts and Media Department, Columbia College Chicago, 2010 to 2014, 2017 to present
Associate Professor, Columbia College Chicago, Chicago, IL, 2015 to present
Assistant Professor, Columbia College Chicago, Chicago, IL, 2009 to 2015
Artist-in-Residence, Columbia College Chicago, Chicago, IL, 1999 to 2009
Part-Time Faculty, Columbia College Chicago, Chicago, IL, 1998 and 1999
Curricular Coordination
Programming Coordinator (Mobile Media Programming BA, Game Programming BA, Game Programming BSc). 2012-present
Game Art Coordinator (Game Design Major). 2009-2011
Web Development Coordinator (Web Development Minor). 2007-2008
Game Development Coordinator (Game Design Major). 2005-2007